November update!
Somewhere around my 12th week now! Still exercising daily. Have been dipping above and below 230 lbs and above and below 20% BF for the last week or so, hopefully I start to break through as the week progresses (my cheat day is Sunday).
Starting weight: 279 lbs
Current weight: 229 lbs
Starting BF: 37%
Current BF: 20%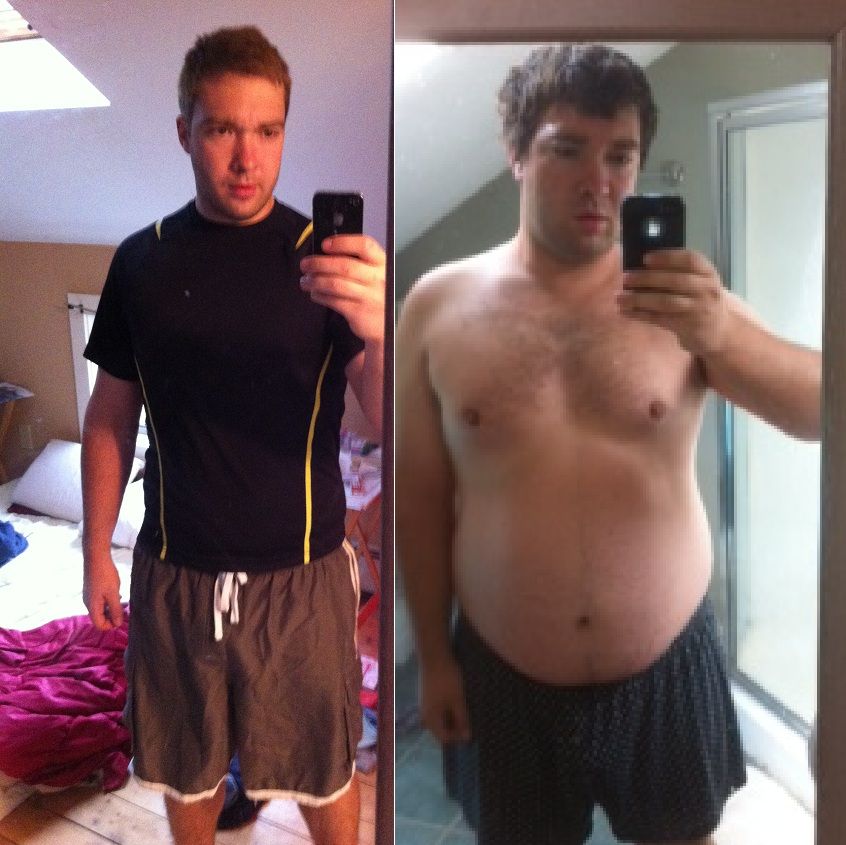 Keep up the good fight my slow carbers!
p.s. I've started swimming laps and doing some water aerobics. Big change! I feel less tired and sore after I go to the gym. I am a great swimmer but I can't swim straight laps despite Tim's suggestions, so I just do a strenuous side stroke.
Congratulations man!!!
20% BF?!?!?! AMAZING!!!! And in such a short period...
Right now I am at 27%BF... it's a very strange place, because I can see the BF decreasing but the scale keeps showing some gain... it's a mixed feeling for me!
You look great! I can't wait to see what 12 weeks will show for me! if I would have only stuck with it back in June!
Very great man! I'm on my second week not seeing any weight lost yet but I haven't done any exercise either, I use to go swimming, I will follow as you did it! Thanks for sharing this!
Join the 4 Hour Body Superhumans!